AUDIOPLAY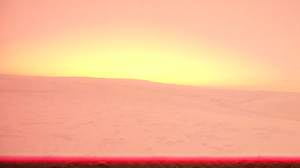 Welcome to THRIVE ON CREATIVITY. Creativity is the cornerstone of remaking the world. It's our unique defined trait that lets us thrive within the 21st century. We're here to share with you a jazzy mix of a creative funk. People with backgrounds in various areas such as art, science, business, sports, join me to discuss the meaning of creativity and flow. Creativity and flow are about dropping limitations and pushing off borders to see the amazing places our creative abilities might bring us to. We're glad you're here to join us on this creative journey. From the heart, we're deeply grateful for your creativity. Let's THRIVE ON CREATIVITY together...

CONNECT
LET'S CONNECT SO WE'RE GONNA THRIVE ON CREATIVITY TOGETHER.   
Drop your email to stay updated with the most recent CREATIVE CONTENTS such as MUSIC, STORIES, BEHIND THE SCENES, INTERVIEWS, VIDEOS, EVENTS, & so much more...

Creative Medley: one [TOC - E7]
We're excited to explore with you our first creative medley. This episode is a jazzy mix of creative funks that explore the galaxies of limiting boarders, young hearts, childlike dreams, observations from within, success via failure, and freedom through discipline. Enjoy…
Music: Gjova – Pure Oxygen
Let's connect: www.gjova.com
We all play a role in the dance of infinity within the cosmos. We're silent companions in the play of the stars. Exploring life and discovering how to live it is something we need to learn ourselves. It's about finding home within ourselves...
Music: Gjova – Closing Shades
Let's connect: www.gjova.com
Discipline is freedom [TOC - E5]
Failures lead to success [TOC - E4]
Sit inside yourself and observe [TOC - E3]
Young creative hearts and a child's dream [TOC - E2]
PUSHING OFF BORDERS [TOC-E1]